Helping The NPA Make A Difference
From Sponsoring New Research to Providing Earthquake Relief
You can help others by giving the NPA a charitable contribution,
telling your friends about HeadLice.Org, or by purchasing NPA resources
such as the LiceMeister® Comb. Below are just a few examples of
how you've helped the NPA make a difference: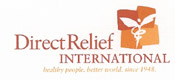 March 30, 2004

Ms. Jane Cotter
The National Pediculosis Assoc., Inc.
50 Kearney Road
Needham, MA 02494

Dear Ms. Cotter,

I am pleased to provide to you the enclosed report on the impact of National Pediculosis Association's generous product contributions on the health and lives of people in need in 2003.

Direct Relief International made 278 shipments of pharmaceuticals, medical supplies and medical equipment with a wholesale value of over $90 million to partners in 61 countries in 2003. As a result, we estimate that 10.1 million people received medical treatment who would otherwise suffer without access. We assisted large hospitals, small clinics, and rural dispensaries on remote islands and in large metropolitan areas with the NPA's support. These program partners provide health services to local populations who lack the resources to help themselves. Through your product contributions, we helped these health facilities expand their capabilities and execute health initiatives for specific populations.

Dr. Lee Jong-Wook, Director-General of the World Health Organization has said, "Effective action to improve population health is possible in every country but it takes local knowledge and strength and sustained international support to turn that possibility into reality." Direct Relief has always maintained that only development that is locally directed can endure over time. By directing critical resources to those indigenously run organizations that provide direct care, scarce resources are put to the best use and partner organizations become stronger and more self-sufficient in the process. Equipping local providers builds upon existing capacity and strengths of local networks, local knowledge, and local people.

With the compassionate partnership of corporate citizens and fellow charitable organizations like National Pediculosis Association, Direct Relief International is taking effective action and improving people's lives now, as well as their prospects for a healthy future. On their behalf, we thank you for your partnership.
Healthy People. Better World.



Beth Pitton-August
Corporate & Foundation Relations Manager

March 25, 2002
Deborah Altschuler
National Pediculosis Association
P.O. Box 610189
Newton, MA 02461
Dear Ms. Altschuler:
I would like to request the aid of the National Pediculosis Association, a leader in promoting child health through sound and sensible head lice control, to be a sponsor in a joint research project between the Santa Clara County Vector Control District (VCD) and The Santa Clara County Health and Hospital's Public Health Nursing Units (PHN).
The operational research proposal is a simple one, demonstrate the effectiveness of promoting the mechanical removal of adult head lice and their nits to reduce head lice incidents on school aged children. An important spin off of this operational research will be the reduction of pesticide (pediculicide) exposure.
The VCD as well as PHN has recognized for years that any successful head lice program begins with education and is then complimented by the use of other adjuvants such as pediculicides and nit removal tools. However the VCD and PHN feel strongly that there has been an increased reliance on pesticides to control head lice infestations on school aged children. The VCD and PHN has met and has decided upon a new strategy to "come to grips" with the continuing head lice problem in school aged children, the over reliance on pediculicides within Santa Clara County.
The VCD and PHN are planning a research project to observe the efficacy of switching from VCD provided and PHN distributed pediculicide, Nix®, to an educational based no nit policy that focuses primarily upon the use and distribution of the effective LiceMeister® comb. It has been the VCD limited experience that in one local school district, which practiced a stringent, no nit policy that the incidents of head lice infestation and lost school time was reduced.
Currently the VCD is purchasing the pediculicide Nix® for free distribution by PHN to families in need of assistance. Our goal is to limit children's exposure to pediculicides (pesticides) and still effectively deal with head lice infestations. The VCD would like to purchase 1000 LiceMeister® combs from the NPA to give to PHN for distribution to families in need of assistance with head lice infestations. The VCD will continue providing guidance and education to the community at large as well as to school and public health nursing with regards to louse infestations and appropriate treatment strategies.
We would appreciate NPA assistance in meeting our goal. VCD would like to purchase the 1000 LiceMeister® combs and any educational, and outreach and media materials NPA may have to offer.
Public Health Nursing Administration will in turn distribute the educational materials along with the combs to the outlying nursing offices and clinics for distribution. PHN will keep records and provide follow up data which will allow an over all assessment of the success of this program. All results of the first year operational research study will be forwarded to NPA for their consideration. It is gratifying to note that some public health nursing offices are so committed to the success of the concept that they have created "LiceMeister® comb funds" to keep the project alive and well. Additionally, if our approach proves to be successful then the information will be provided to the State of California's Department of Environmental Health, Vector-borne Disease Surveillance Section for consideration and incorporation into any discussions concerning head lice control policies.
The no nit policy is controversial within some professional health circles, however, Santa Clara County Vector Control feels that a prudent integrated pest management approach which recognizes cultural, mechanical, and chemical considerations is the best and most healthful approach to minimizing louse infestations.
In closing Santa Clara County Vector Control is most grateful to NPA for any cost reduction considerations regarding the LiceMeister® combs and supporting the operational research study in Santa Clara County.
Sincerely,



Tim Mulligan, Manager
Santa Clara County Vector Control District


National Pediculosis Association
Ms. Deborah Altschuler, President
50 Kearney Road
Needham, MA 02494
May 18, 2001
Dear Ms. Altschuler,
On behalf of the Michigan Association of School Nurses I would like to extend our sincere gratitude for sending LiceMeister Combs and Critter Cards for each of our attendees at our annual state conference. The LiceMeister Comb is the nit comb recommended by school nurses and we appreciate the NPA's generosity.
This year's conference was our biggest and best attended conference ever, with nearly 200 of Michigan's school nurses in attendance.
The Michigan Association of School Nurses appreciates the support of your organization and will look forward to working with you next year.
Sincerely,



Deborah A. Wesener, R.N., BSN
Public Relations Chairperson
Michigan Association of School Nurses


Deborah Z. Altschuler
President
National Pediculosis Association, Inc.
50 Kearney Road
Needham, MA 02494
Dear Deborah,
We have finally received formal notification that out NIH proposal on the "Detection of Insecticide Resistance in Human Head Lice" has been funded in full for three years by the National Institute of Allergens and Infectious Diseases. To our knowledge, this is the first competitive, public-funded, research grant for the study of the life history and evolution of pediculicide resistance in human head lice.
You and your colleagues at the NPA deserve a great deal of the congratulations and honor for this prestigious award. Without your encouragement, endless campaigning for the project, and critical financing of the preliminary research, this grant would have never materialized. The support enabled us to develop an artificial feeding system that allowed the colonization of head lice off of the human host so that critical behavioral and genetic experiments can be conducted. With this information, more rational, safe, and sustained protocols for the control of pediculosis will be forthcoming.
Very Sincerely,



J. Marshall Clark, Ph.D.
Professor of Toxicology & Environmental Chemistry
Director, MA Pesticide Analysis Laboratory
Department of Entomology
University of Massachusetts-Amherst

May 29, 2002
Jane C. Cotter
Operations Manager
NPA
50 Kearney Road
Needham, MA 02494
Dear Ms. Cotter,
Thank you so much for your cooperation in our efforts to replace a pesticide with the LiceMeister® Comb. The NPA's generous offer to assist in our "pesticide vs. combs" research is greatly appreciated. Receiving 1,000 LiceMeister® Combs at a reduced rate along with educational material for both parents and caregivers and materials for our health personnel is more than generous.
We anticipate approximately 50 to 75 public health outreach personnel participating in our research/outreach program. They are very anxious to get started.
Congratulations on your new Head lice and Nit Removal Kit. It is very impressive. It contains everything a parent/caregiver needs to deal with a head lice problem! Well done!
You'll be happy to know that more and more parents in Santa Clara County are beginning to embrace the "no-nit" policy. As you stated, a non-chemical approach to head lice control is a tough sell, but really beginning to take hold in our County.
Please send us an invoice as soon as possible, so we can receive our LiceMeister® Combs and educational materials, and begin our research and outreach/educational program.
Thank you again for your generosity.
Sincerely,



Tim Mulligan, Manager
Santa Clara County
Vector Control District

June 20, 2002
Jane C. Cotter
Operations Manager
NPA
50 Kearney Road
Needham, MA 02494
Dear Ms. Cotter:
On behalf of Santa Clara County Vector Control, Santa Clara County Public Health Nurses and the residents of Santa Clara County, we would like to express our appreciation for your help in fighting the ongoing problem of head lice. The shipment of LiceMeister® Combs and educational material has arrived and has been given to the PHN for distribution to their clients.
Although we knew in advance what we would be receiving, the full impact NPA generosity was not realized until we received the numerous boxes containing all the materials. We were overwhelmed as well as thrilled by not only all the additional educational materials for both PHN and their clients, but the excellent way in which it is packaged for distribution.
We are planning a promotional campaign on our local cable television stations during the months of August and September. The Public Service Announcement video you provided will be perfect.
We will keep you updated on results of our public health project.
Thank you for all of your hard work and cooperation. We truly believe this project will make a difference in the betterment of the health of the children of Santa Clara County and NPA is big part of it.
Sincerely,



Tim Mulligan, Manager
Santa Clara County Vector Control District


Kriss Costa, District Community Resource Specialist
Santa Clara County Vector Control District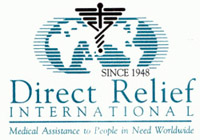 April 25, 2001
The National Pediculosis Assoc., Inc.
50 Kearney Road
Needham, MA 02494
Dear NPA,
On behalf of Direct Relief International and the thousands of people in El Salvador who have received life-saving medicines as a result of The National Pediculosis Assoc., Inc.'s generous contributions, thank you for supporting Direct Relief International with regular and highly appropriate product donations. Hospitals and clinics struggling in the aftermath of the devastating earthquake counted upon Direct Relief International and its donor partners to provide desperately needed medical supplies and medicines. Because of the NPA's commitment to improve access to effective lice treatment in developing countries, Direct Relief International was able to provide lice combs, which were specifically requested, from its inventory to expedite emergency shipments to assist earthquake victims.
Beyond the terrible physical devastation endured through three earthquakes in just over one month, the people of El Salvador would have faced demoralization, and perhaps despair without the medicines and supplies needed to provide care to the many injured and ill victims. We know from experience that medical assistance brings hope as well as healing. The partnership between the NPA and Direct Relief International makes our humanitarian efforts possible. With these resources the process of relief and recovery begins.
We are pleased to provide this token of our appreciation. You may think of it as our tribute to the generous people of The National Pediculosis Association for all the good we accomplish together.
Sincerely,



Anthoula Randopoulos
Director of Corporate and Foundation Relations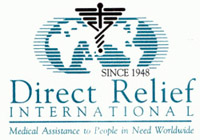 October 7, 2002
The National Pediculosis Assoc., Inc.
50 Kearney Road
Needham, MA 02494
Dear NPA,
Direct Relief International is pleased to present the NPA this note of thanks for your generous product contributions to our international medical assistance program partners in 2001.
The NPA's contributions helped improve the health of people in ten countries in 2001. In each of these situations poverty, isolation, civil unrest, natural disasters, or a combination of these factors have compromised the health conditions of whole communities while making medical care services extremely difficult to access. Direct Relief International is supplying a network of effective charitable agencies and facilities offering hope and healing to the people of these communities.
Though it was a year of tragedy and challenge, we made great strides in our assistance efforts last year. In 2001, Direct Relief International provided assistance worth more than $81 million to 60 countries - the highest level of assistance in our 54-year history. All of our accomplishments were made possible through the generosity of corporate donors like the NPA. We depend on you in order to help those who depend on us.
Thank you for making our work possible in 2001. We look forward to working with you throughout 2002 and beyond.
Warm Regards,



Anthoula Randopoulos
Director, Philanthropic Investment