Helping The NPA Make A Difference
From Sponsoring New Research to Providing Earthquake Relief
You can help others by giving the NPA a charitable contribution,
telling your friends about HeadLice.Org, or by purchasing NPA resources
such as the LiceMeister® Comb. Below are just a few examples of
how you've helped the NPA make a difference:
Continued from previous page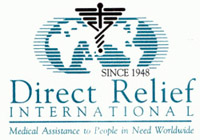 April 25, 2001
The National Pediculosis Assoc., Inc.
50 Kearney Road
Needham, MA 02494
Dear NPA,
On behalf of Direct Relief International and the thousands of people in El Salvador who have received life-saving medicines as a result of The National Pediculosis Assoc., Inc.'s generous contributions, thank you for supporting Direct Relief International with regular and highly appropriate product donations. Hospitals and clinics struggling in the aftermath of the devastating earthquake counted upon Direct Relief International and its donor partners to provide desperately needed medical supplies and medicines. Because of the NPA's commitment to improve access to effective lice treatment in developing countries, Direct Relief International was able to provide lice combs, which were specifically requested, from its inventory to expedite emergency shipments to assist earthquake victims.
Beyond the terrible physical devastation endured through three earthquakes in just over one month, the people of El Salvador would have faced demoralization, and perhaps despair without the medicines and supplies needed to provide care to the many injured and ill victims. We know from experience that medical assistance brings hope as well as healing. The partnership between the NPA and Direct Relief International makes our humanitarian efforts possible. With these resources the process of relief and recovery begins.
We are pleased to provide this token of our appreciation. You may think of it as our tribute to the generous people of The National Pediculosis Association for all the good we accomplish together.
Sincerely,



Anthoula Randopoulos
Director of Corporate and Foundation Relations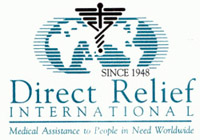 October 7, 2002
The National Pediculosis Assoc., Inc.
50 Kearney Road
Needham, MA 02494
Dear NPA,
Direct Relief International is pleased to present the NPA this note of thanks for your generous product contributions to our international medical assistance program partners in 2001.
The NPA's contributions helped improve the health of people in ten countries in 2001. In each of these situations poverty, isolation, civil unrest, natural disasters, or a combination of these factors have compromised the health conditions of whole communities while making medical care services extremely difficult to access. Direct Relief International is supplying a network of effective charitable agencies and facilities offering hope and healing to the people of these communities.
Though it was a year of tragedy and challenge, we made great strides in our assistance efforts last year. In 2001, Direct Relief International provided assistance worth more than $81 million to 60 countries - the highest level of assistance in our 54-year history. All of our accomplishments were made possible through the generosity of corporate donors like the NPA. We depend on you in order to help those who depend on us.
Thank you for making our work possible in 2001. We look forward to working with you throughout 2002 and beyond.
Warm Regards,



Anthoula Randopoulos
Director, Philanthropic Investment

May 29, 2002
Jane C. Cotter
Operations Manager
NPA
50 Kearney Road
Needham, MA 02494
Dear Ms. Cotter,
Thank you so much for your cooperation in our efforts to replace a pesticide with the LiceMeister® Comb. The NPA's generous offer to assist in our "pesticide vs. combs" research is greatly appreciated. Receiving 1,000 LiceMeister® Combs at a reduced rate along with educational material for both parents and caregivers and materials for our health personnel is more than generous.
We anticipate approximately 50 to 75 public health outreach personnel participating in our research/outreach program. They are very anxious to get started.
Congratulations on your new Head lice and Nit Removal Kit. It is very impressive. It contains everything a parent/caregiver needs to deal with a head lice problem! Well done!
You'll be happy to know that more and more parents in Santa Clara County are beginning to embrace the "no-nit" policy. As you stated, a non-chemical approach to head lice control is a tough sell, but really beginning to take hold in our County.
Please send us an invoice as soon as possible, so we can receive our LiceMeister® Combs and educational materials, and begin our research and outreach/educational program.
Thank you again for your generosity.
Sincerely,



Tim Mulligan, Manager
Santa Clara County
Vector Control District

June 20, 2002
Jane C. Cotter
Operations Manager
NPA
50 Kearney Road
Needham, MA 02494
Dear Ms. Cotter:
On behalf of Santa Clara County Vector Control, Santa Clara County Public Health Nurses and the residents of Santa Clara County, we would like to express our appreciation for your help in fighting the ongoing problem of head lice. The shipment of LiceMeister® Combs and educational material has arrived and has been given to the PHN for distribution to their clients.
Although we knew in advance what we would be receiving, the full impact NPA generosity was not realized until we received the numerous boxes containing all the materials. We were overwhelmed as well as thrilled by not only all the additional educational materials for both PHN and their clients, but the excellent way in which it is packaged for distribution.
We are planning a promotional campaign on our local cable television stations during the months of August and September. The Public Service Announcement video you provided will be perfect.
We will keep you updated on results of our public health project.
Thank you for all of your hard work and cooperation. We truly believe this project will make a difference in the betterment of the health of the children of Santa Clara County and NPA is big part of it.
Sincerely,



Tim Mulligan, Manager
Santa Clara County Vector Control District


Kriss Costa, District Community Resource Specialist
Santa Clara County Vector Control District