The NPA was proud to be participate in Hooray For Health! at the Boston Children's Museum on Monday September 30th, 2002. Hooray For Health! is a health curriculum guide from WGBH and PBS television designed for teachers, after-school providers, and school nurses. Arthur characters introduce units exploring four distinct early childhood health themes:
Good nutrition and exercise (Eat Well. Stay Fit.)
Dental health (Open Wide!)
Emotions (Dealing with Feelings)
and Head Lice (Head Lice Advice)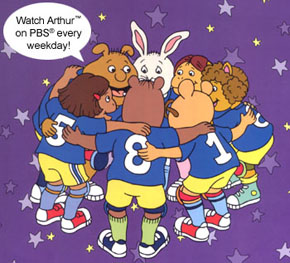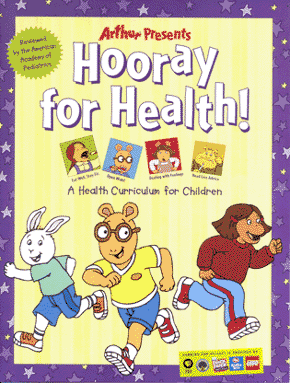 The NPA joined Patty Battle-Mutter, RN, MPH from Cambridge, MA in presenting educational information and resources, including Jesse's Project, to the 65 school nurses in attendance.
Many experts agree that high-quality television, such as Arthur, can inspire active learning.